Visiting Scholars
The National Center provides an academic home for disaster health scientists within the federal environment.  NCDMPH welcomes diverse and respected visiting scholars in a variety of disciplines such as medicine, public health, adult education and social sciences. Scholars contribute to NCDMPH projects and plans by collaborating on critical disaster science and education initiatives. 
Nino Kharaishvili, MD, MBA, PMP, CMAP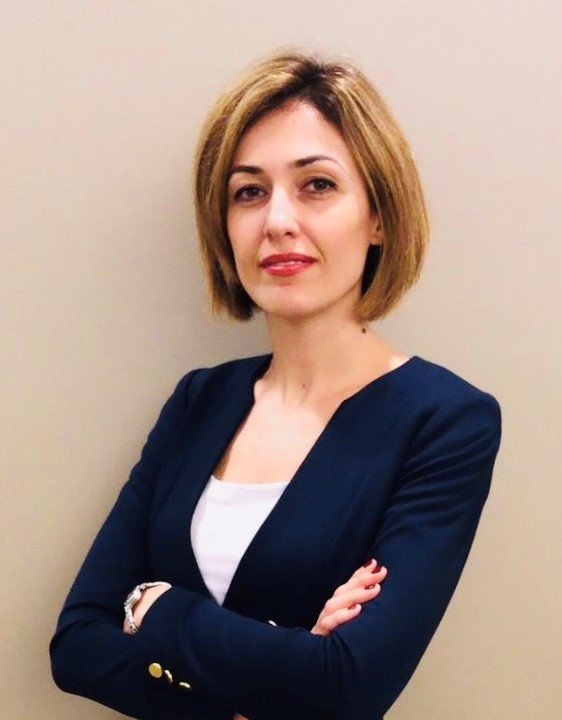 Nino Kharaishvili, MD, MBA, PMP, CMAP
Nino Kharaishvili, MD, MBA, PMP, CMAP is a visiting scholar with the NCDMPH, and currently serves at the Technical Branch Lead at Booz Allen Hamilton. Dr. Kharaishvili leads a team of 25 personnel who specialize in disease surveillance, biosafety, bio security, training, metrics and evaluation, and global health security. She brings to NCDMPH her extensive expertise in in international health, global health security, health system strengthening, and health governance.
Michael Walsh is a PhD Student at the University of London and is a visiting scholar with the NCDMPH. His research explores the interface between biosurveillance and national security. Mr. Walsh currently is serving as the Academic Chair of the Expert Roundtable Series on Biopreparedness at the Walter Reed Army Medical Center. He also recently served as a member of the Expert Work Group on the INDOPACOM Theater Design Study at the US Army War College. Mr. Walsh completed his M.A. at the Johns Hopkins University SAIS and his B.A. at the Johns Hopkins University. He also recently completed a certification on Military Resources in Emergency Management at the Federal Emergency Management Agency.
Paul S. Auerbach, MD, MS, FACEP, MFAWM, FAAEM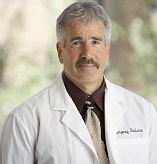 Paul S. Auerbach, MD, MS, FACEP, MFAWM, FAAEM
Paul S. Auerbach, MD, MS, FACEP, MFAWM, FAAEM is a Visiting Scholar with the NCDMPH and serves as the Redlich Family Professor Emeritus in the Department of Emergency Medicine at the Stanford University School of Medicine, and Adjunct Professor of Military/Emergency Medicine USU. He is co-author of Enviromedics: The Impact of Climate Change on Human Health, editor of the textbook Wilderness Medicine, and author of Medicine for the Outdoors. Dr. Auerbach is a founder of the Wilderness Medical Society, member of the Council on Foreign Relations, and serves on the National Medical Committee for the National Ski Patrol System. He was a first responder to the earthquakes in Haiti (2010) and Nepal (2015).  Dr. Auerbach brings to NCDMPH his international organizational, research and clinical leadership roles in all aspects of providing medical care in austere settings, in particular wilderness medicine and global health. He is a thought leader on climate change and human health, and assists the National Center in addressing this aspect of disaster medicine.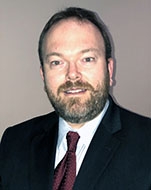 Matthew Levy, DO, MSc is a Visiting Scholar with the NCDMPH and currently serves as Associate Professor of Emergency Medicine at the Johns Hopkins University School of Medicine. He holds leadership roles with the Johns Hopkins Emergency Medicine's Division of Special Operations, as well as the Johns Hopkins EMS Fellowship, and the Johns Hopkins Center for Law Enforcement Medicine. Dr. Levy is also a Clinical Associate Professor and the Medical Director of the UMBC Department of Emergency Health Services. Levy serves as the Medical Director of Howard County Department of Fire and Rescue Services and is a Regional Medical Director with the Maryland Institute for Emergency Medical Services Systems. His career in Emergency Medical Services spans over twenty five years and began as an EMS Provider. He is a Fellow of the American College of Emergency Physicians and a Fellow of the Academy of Emergency Medical Services. Dr. Levy is a strong advocate for bystander engagement during emergencies and has helped shape programs such as the Stop the Bleed initiative. Dr. Levy brings to NCDMPH his experiences with multiple local, state, federal and international elements related to emergency medical, tactical and disaster medicine.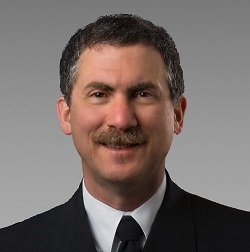 Scott Deitchman, MD, MPH is a Senior Visiting Scholar with the NCDMPH. Dr. Deitchman is a retired USPHS Rear Admiral with 30 years' service. As the Associate Director for Environmental Health Emergencies in the National Center for Environmental Health at the Centers for Disease Control and Prevention (CDC), he led CDC's responses to the 2004 Asian tsunami disaster, the 2010 Deepwater Horizon oil spill, the 2011 Fukushima nuclear reactor emergency, and numerous hurricanes. He filled senior roles in CDC's responses to infectious disease emergencies including the 2009 H1N1 influenza pandemic, and was CDC's liaison in Haiti to the US military Joint Task Force during Operation Unified Response to the 2010 earthquake. RADM Deitchman served in the White House as the Vice President's Medical Advisor for Homeland Security Affairs. He currently is a Principal with Gordon & Rosenblatt LLC, consulting on prevention and control of waterborne disease outbreaks caused by Legionella and other organisms. He is board certified in Occupational Medicine and General Preventive Medicine and is an alumnus of CDC's Epidemic Intelligence Service. Dr. Deitchman brings to NCDMPH his extensive experience, expertise and research interests in crisis leadership during health emergencies, responses to natural and man-made environmental disasters, and promoting effective coordination among diverse response organizations.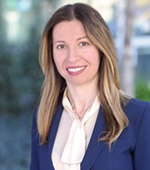 Rita Burke, PhD, MPH, is a Visiting Scholar with the NCDMPH, and currently serves as an Assistant Professor of Research Surgery and Preventive Medicine at the Keck School of Medicine at the University of Southern California and the Division of Pediatric Surgery at Children's Hospital Los Angeles. Dr. Burke leads all research efforts and provides training in both quantitative and qualitative analysis and evaluation. She is the former co-chair of the Research Committee for the Pediatric Trauma Society, the current co-chair for the Los Angeles Children in Disasters Working Group and co-chair of the Disaster and Emergency Response sub-committee of the American Public Health Association. She is the Associate Editor for the peer-reviewed journal Disaster Medicine and Public Health Preparedness and the co-author of Landesman's Public Health Management of Disasters. Dr. Burke will lend her considerable expertise in pediatric disaster health to complete an assessment of pediatric disaster health education courses in order to identify redundancies and gaps.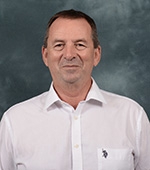 Kobi Peleg, PhD, MPH, is a Visiting Scholar with the NCDMPH, and currently serves as the Director of the Gertner Institute for Epidemiology & Health Policy Research, the Head of the National Center for Trauma and Emergency Medicine Research at the Institute, is a full Professor, the Head (and founder) of the Disaster Medicine Management Department, and the Head of the Executive Master's Program for Emergency Disaster Management in the School of Public Health, Tel Aviv University. In this capacity, Prof. Peleg leads research and education activities in various fields of trauma, with special interest in mass casualty events, disasters and terror-related injury, and emergency medical services (EMS).  Prof. Peleg is the foremost global expert in mass-casualty events, disasters, and terror-related injuries and international EMS.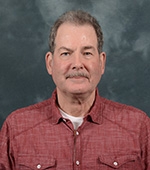 Tim Davis, MD, MPH (EIS'97) is a Visiting Scholar with the NCDMPH.  Dr. Davis is a retired USPHS Captain (1997-2018), former Branch Chief (CMO) of Operational Medicine, National Disaster Medical System (HHS/ASPR/OEM), an Emory Emergency Medicine Asst. Professor Emeritus (1989-2015), Adjunct Assistant Professor of Surgery (Primary), Military Emergency Medicine (Secondary) at the Uniformed Services University (2005-present), and USAF (1976-1997) LTC Senior Flight Surgeon. His current areas of study include disaster responder safety, military to civilian knowledge transfer, blast injury patterns, surge capacity, information gaps related to large explosions and make-shift bombs as they affect civilian non-combatants and diverse communities. Dr. Davis will lend his considerable expertise on explosives and other kinetic energy incidents causing mass casualties and fatalities, disaster healthcare responder safety and health, and additional support for Stop the Bleed and other ongoing disaster projects.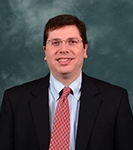 Daniel Barnett, MD, MPH is a Senior Visiting Scholar in the National Center for Disaster Medicine and Public Health (NCDMPH). Dr. Barnett currently serves as an Associate Professor in the Department of Environmental Health & Engineering at the Johns Hopkins Bloomberg School of Public Health (JHSPH), where he has a joint appointment in the Department of Health Policy and Management and is on the Core Faculty of the Office of Public Health Practice & Training. His research interests include evidence-based approaches to organizational enhancement of public health emergency preparedness. Dr. Barnett previously worked at Baltimore City Health Department's Office of Public Health Preparedness and Response, where he conducted disaster preparedness training activities for the department's workers.  Dr. Barnett will lend his considerable expertise to conduct an assessment of After Action Reports from Hurricane Harvey and develop a training for volunteers in disasters based upon prior data.
Jeff Freeman, MPH, PhD is a Visiting Scholar with the NCDMPH, and currently serves as the Senior Scientist for Disaster Health in the National Health Mission Area of the Johns Hopkins University Applied Physics Laboratory (JHU/APL), which is the nation's largest and longest serving University Affiliated Research Center (UARC). Dr. Freeman's primary responsibilities include the development of a Disaster Health Initiative for JHU/APL in support of the United States Government (USG). The mission of his initiative is to enhance USG engagement in disasters by providing health enabling solutions and capabilities aimed at achieving a rapid, coordinated, and effective response. In addition to the Applied Physics Lab, Dr. Freeman is faculty in the Johns Hopkins Center for Humanitarian Health, and was previously selected as an Emerging Leader in Biosecurity Fellow by the Center for Health Security.  Dr. Freeman lends his considerable expertise to develop research and educational projects/products with NCDMPH on mutually beneficial topics and areas of interest including disaster response, disaster medicine, public health preparedness and modeling.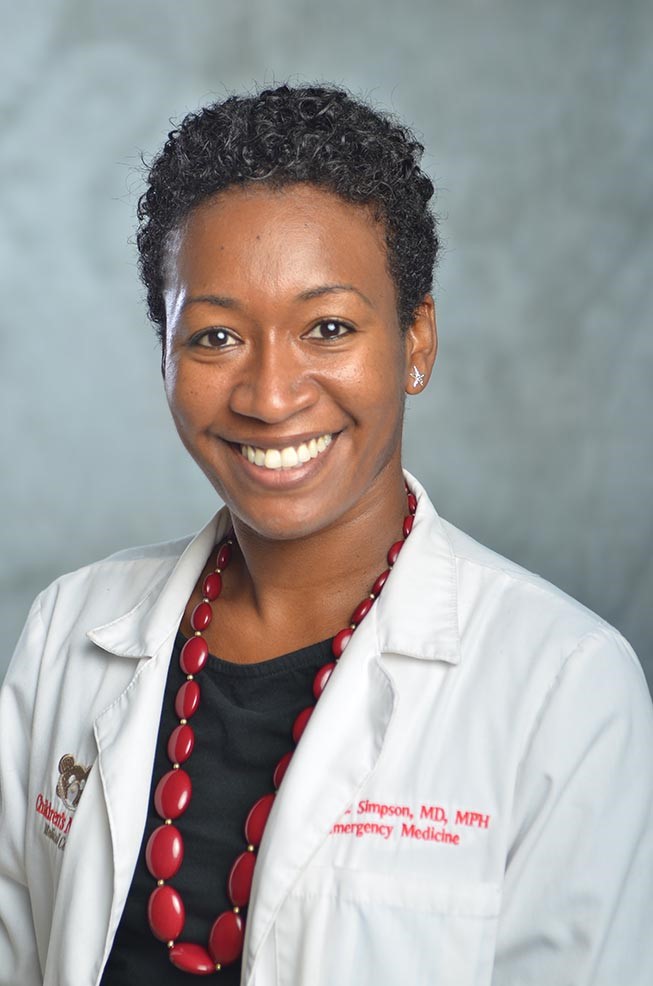 Joelle Simpson, MD, MPH, is a nationally recognized expert in pediatric disaster preparedness and pediatric emergency medicine. She is the Chief of Emergency Medicine at Children's National Hospital in Washington DC where she provides strategic leadership for disaster preparedness, response, and community outreach efforts. She is an Assistant Professor of Pediatrics and Emergency Medicine at George Washington University School of Medicine & Health Sciences. In greater Washington DC, Dr Simpson serves as a clinical advisor to the DC Health and Medical Coalition where she provides clinical direction and counsel on the development and implementation of DC preparedness and response plans. Dr. Simpson is also the Program Director for the DC Emergency Medical Services for Children (EMSC) State Partnership program working on a current national project to improve the everyday "pediatric readiness" of local emergency departments.In 2015 Dr. Simpson founded the Pediatric Medical Reserve Corp of DC which provides specialized pediatric support services to the DC community in preparation for, response to, and recovery from disaster, pandemic, and mass-casualty events involving children and families. She is an appointed member of the National Biodefense Science Board (NBSB) to provide expert advice and guidance to the Secretary of the U.S. Department of Health and Human Services and the ASPR on scientific, technical, and other matters related to public health emergency preparedness and response. Most recently, she is an appointed executive committee member to the AAP Council on Disaster.