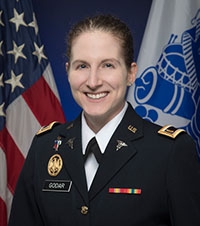 2LT Cassandra Godar (2019) is a fourth-year Army medical student at the Uniformed Services University. A native of Annapolis, MD, she completed her undergraduate degree in Biological Sciences at the University of Maryland, College Park, and subsequently obtained a Master's of Science in Physiology at Georgetown University in 2015. She is a nationally registered Paramedic, and her current research interests include prehospital care, resuscitation science, and critical care medicine. She will begin Internal Medicine Residency at Brooke Army Medical Center in San Antonio, Texas upon completion of medical school in May 2019.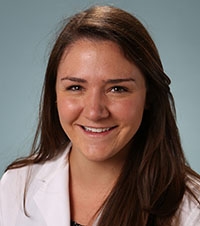 Patricia Abigail Weems, MD (2018), of Mobile, AL is currently completing a fellowship in Operational & Disaster Medicine at Carolinas Medical Center-Atrium Health in Charlotte, NC.  She attended medical school at the University of South Alabama College of Medicine, graduating in 2015.  She then moved to Portland, ME to complete her residency in Emergency Medicine at Maine Medical Center.  Upon completing her fellowhsip in July 2019, she plans to move back to Portland and work in both Maine and New Hampshire.  Her interests include domestic disaster response, hospital and community emergency management, and resident education.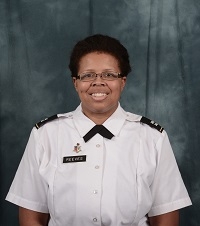 CPT(P) Jessica Reeves, M.D. (2018) is currently a third-year Occupational Medicine Resident at the Uniformed Services University of the Health Sciences.  She received her undergraduate degree from Johns Hopkins University and her Medical Doctorate from Tulane School of Medicine.  CPT Reeves originally completed two years of Neurology residency at Madigan Army Medical Center prior to leaving the residency and becoming a general medical officer (GMO). Prior to entering her Occupational Medicine residency, CPT Reeves worked as the physician of the U.S. Army Medical Research Institute of Infectious Diseases (USAMRIID) Biosurety Clinic in Fort Detrick.  She also worked as a GMO attached to Kirk U.S. Army Health Clinic and was the Battalion Surgeon attached to the 22nd Chemical Battalion. CPT Reeves is currently a member of the American College of Occupational and Environmental Medicine as well as the American College of Preventive Medicine.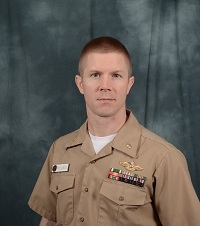 LCDR Ross Mullinax (2018) graduated from the University of South Alabama College of Medicine in 2010 as an HPSP participant and went on active duty for the U.S. Navy.  His first assignment was an internship in General Surgery at Naval Medical Center San Diego (NMCSD), where he was selected as the General Surgery Department Intern of the Year.  After graduation, he reported to 1st Battalion, 4th Marines, 1st Marine Division in Camp Pendleton, California.  During his three-year tour with the Marines, his unit deployed with the 31st Marine Expeditionary Unit in 2011-2012 and with the 13th Marine Expeditionary Unit in 2013-2014.  In July 2014 he returned to NMCSD for residency in General Surgery, but voluntarily withdrew from the program in January 2016.  He transferred to Medical Readiness Division – San Diego as Division Officer, where he oversaw medical for the Naval Surface Forces, U.S. Pacific Fleet and was the supervisory medical officer for Littoral Combat Ship (LCS) Squadron One.  In July 2017 he began residency at Walter Reed Occupational and Environmental Medicine program, becoming Chief Resident in 2018.  Upon graduation in June 2019, he has orders to report to Naval Hospital Yokosuka (Japan) as Chief of Occupational Health.  He is the recipient of the Navy and Marine Corps Commendation Medal (2 awards) and was selected for early promotion to Lieutenant Commander.